TRACK YOUR
SHIPMENT
GET A QUOTE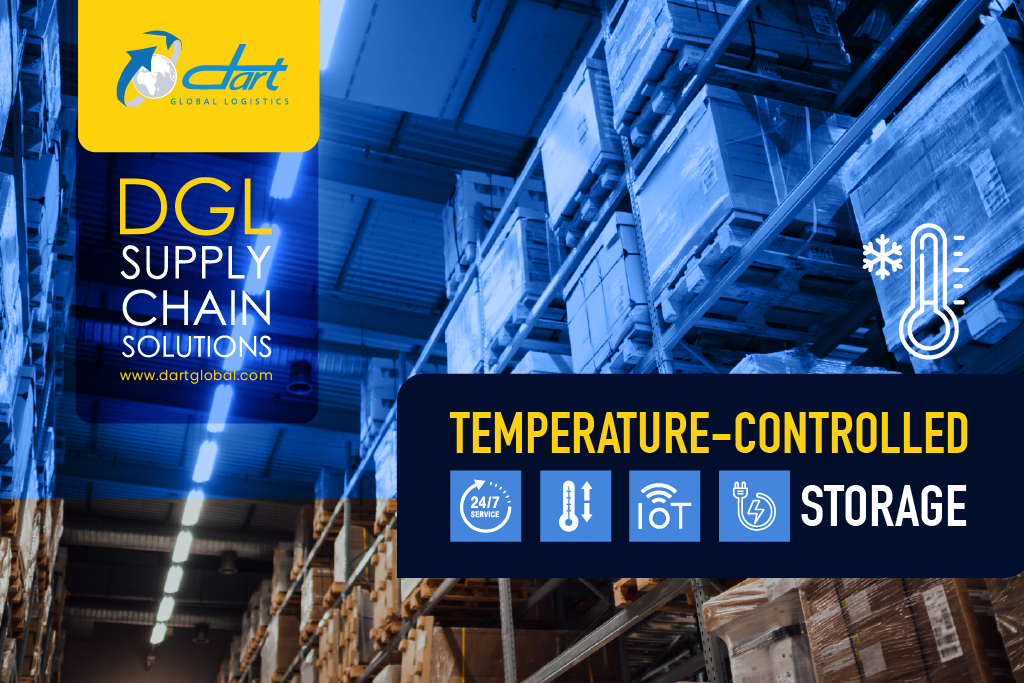 TEMPERATURE-CONTROLLED STORAGE
10 June 2022
DGL Supply Chain provides proven competitive benefits to our customers in every industry through comprehensive solutions that use our global scale and strong local experience.
Features of our temperature-controlled storage,
> Controlled room temperature warehousing at 20˚ C to 25˚ C
> 24/7 temperature monitoring through IOT enabled temperature and humidity tracking.
> 100% back up power through generator with auto switch
If you are looking for temperature-controlled storage for your apparel, electronics, ingredients, pharmaceuticals, herbs, and flavors, or plan to keep them in storage for the long-term. Get in touch with us at scs.cmb@dartglobal.com for more details to discuss your requirements!
TRACK YOUR
SHIPMENT
GET
A QUOTE